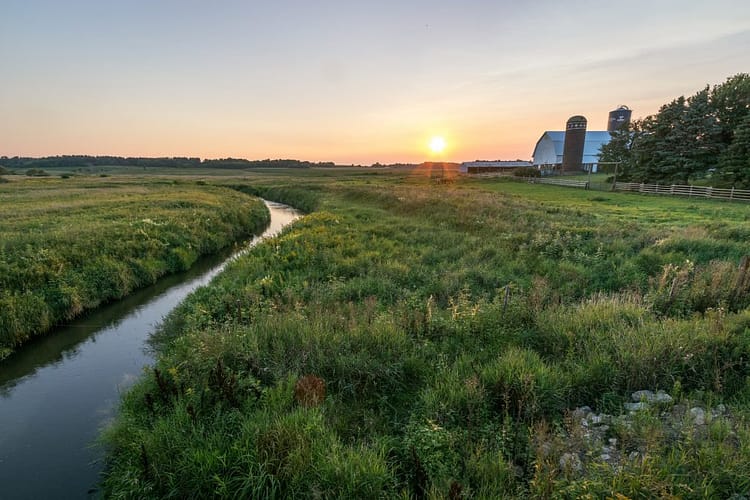 A watershed is the land area that drains water to a body of water such as a stream, river or lake. It is a land feature that can be identified by tracing a line along the highest elevations between two areas on a map, often a ridge. A watershed is like a funnel – collecting all the water within the drainage area and channeling it into a water body.
The two main rivers in the Cannon River watershed are the Cannon and Straight Rivers. The Cannon River watershed covers 946,440 acres and includes parts of six counties – Dakota, Goodhue, Le Sueur, Rice, Steele, and Waseca.
For a detailed description of the Cannon River Watershed, including watershed maps, recreation opportunities, and state parks click here.
Overall, the Cannon River Watershed is a healthy watershed with some room for clean water improvement. Those improvements will make the area even better for the families and businesses that live, work, and recreate in the region.
The following are the water quality concerns we focus on at Clean River Partners.
Muddy rivers and streams, green lakes, and unsafe conditions for swimming and recreation.
To learn more about the state of the Cannon River Watershed, including pollution sources and health reports on the water quality click here.
Urban stormwater is the runoff from rain or snowmelt that isn't absorbed by the natural ground cover. Instead, it runs off an urban property directly into a water body or into storm drains. Most storm sewers are directly connected to rivers and lakes – and all of that untreated water ends up in our water bodies. When water runs off an urban property and washes into the street, along the way it picks up a myriad of pollutants. These pollutants may be trash, motor oil, toxic chemicals, and dog feces, as well as grass clippings and leaves, which add phosphorus to the water.
For more information on storm water and opportunities to assemble stormwater resources check out our detailed resource page here.
Past Watershed Projects
Wastewater
For decades, Clean River Partners (formally Cannon River Watershed Partnership) worked with rural communities within the Cannon River basin to offer programming and resources to address improper wastewater treatment and management. Although Clean River Partners is no longer actively involved in wastewater programming, we continue to support the mission of improving the Cannon River Watershed's land and water for all residents.