To learn about this year's CleanUP, Click Here.
For over decade, volunteers from Northfield, Faribault, Owatonna, and other area communities have spent a September morning cleaning up litter from the Cannon River, the Straight River, and area lakes as part of the Cannon River Watershed-Wide CleanUP. Over the past twelve years, Clean River Partners has helped over 2,400 volunteers pull more than 140,000 pounds of trash from the Cannon River and area lakes.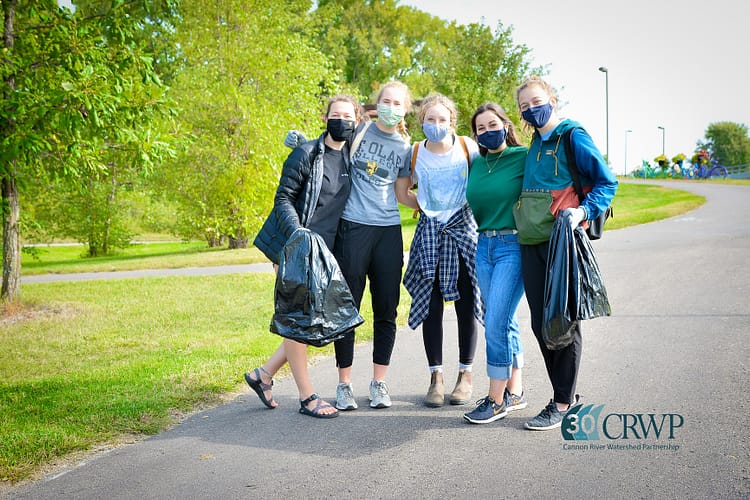 One of our favorite events of the year, the annual Watershed Wide CleanUP continued despite the pandemic in 2020. This year, the event is scheduled for Saturday, September 18th.
Questions? Email kevin [at] cleanriverpartners [dot] org for more information. To stay up to date with this event and many more, check out our events calendar here, or sign up for out monthly newsletter here.