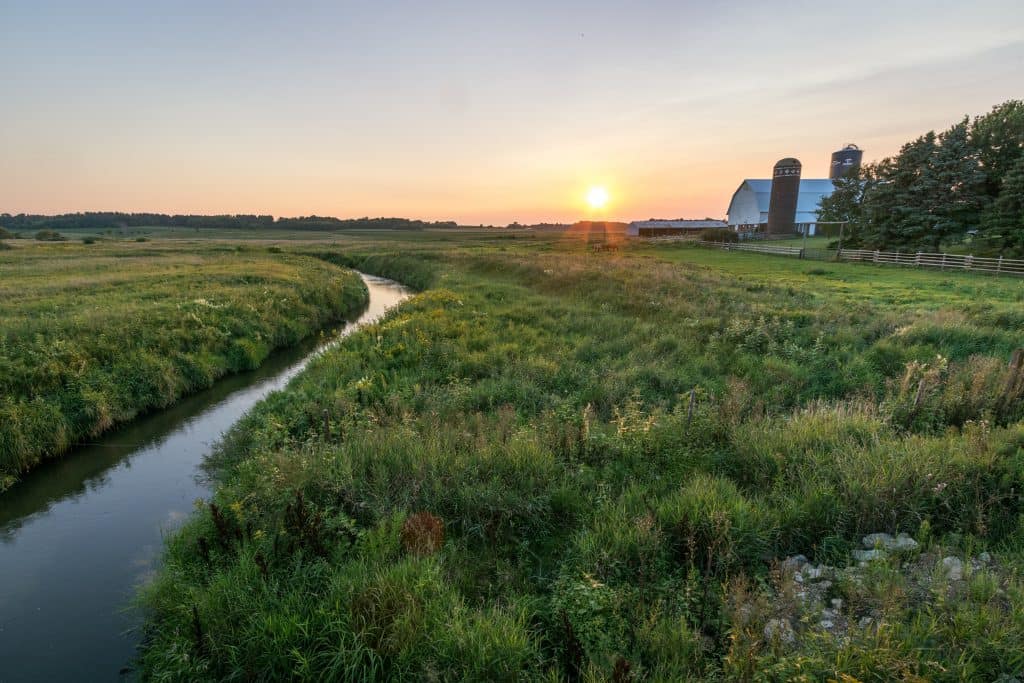 ---
Job Opening
Clean River Partners is searching for a growth-minded Executive Director for our nimble and growing nonprofit. Our current Executive Director and Board of Directors have a track record of consistent growth for the past seven years and are looking for the next series of future-forward efforts under new leadership. The new ED will have the full support of an energized board and a strong desire to expand upon the successes gained under our current leadership. Our outgoing ED, who is hoping to remain a supporter of our future accomplishments as she moves on in her career, hands over a robust base on which to build and leaves us in a strong position for additional growth. This is the perfect opportunity for an ED that wants to leave a lasting impact on our communities for years to come. Applications accepted through October 11, 2022.
---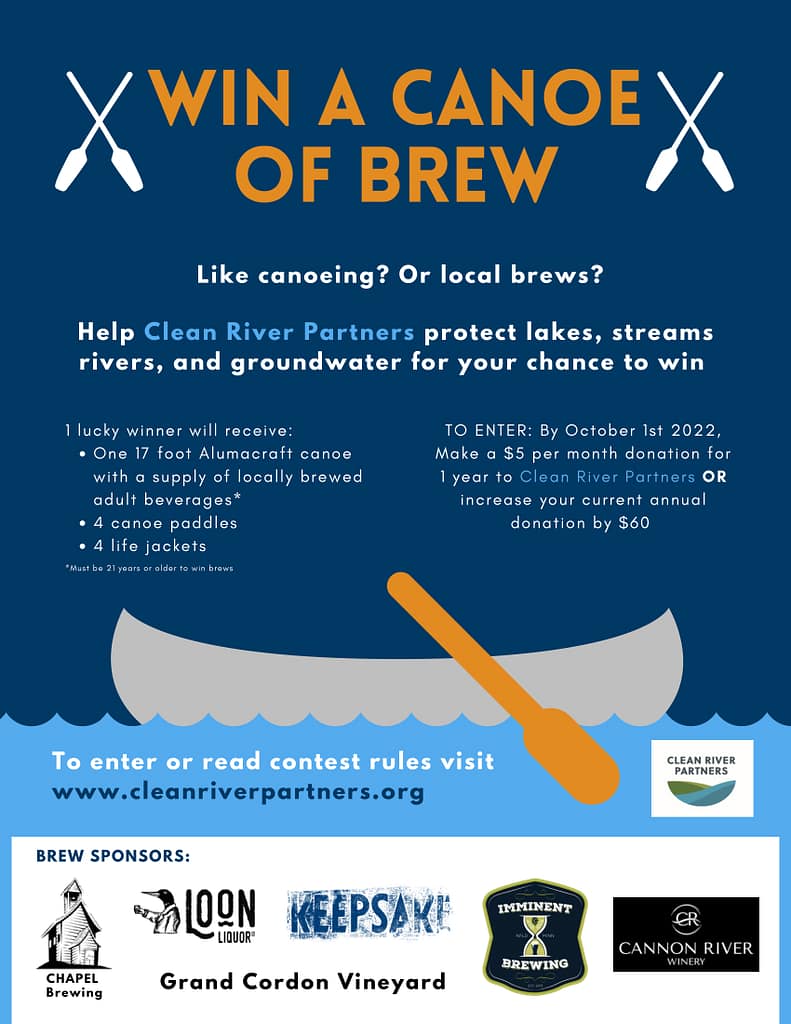 Do you like canoeing?
Do you like locally brewed beverages?
Our Summer-Fall Fundraiser is a chance for you to win a Canoe Full of Brew! 

One lucky participant will win a 17′ Alumacraft Canoe, 4 paddles, 4 lifejackets, and a supply of locally brewed adult beverages. Winner must be 21 or older to receive the brew. 

How to you enter?
Join Clean River Partners as a Monthly Donor at the $5 a month (or higher) level OR Donate an Additional $60 between now and Oct. 1, 2022.
CLICK HERE to donate and enter the drawing.
What if I'm Already a Monthly Donor? 
First of all, thank you for being a Monthly Donor. Monthly Donors provide critical support for our Clean River projects throughout the year. If you'd like to take part in this fundraiser you could make a one-time $60 donation. 

When Do You Draw A Winner?
The fundraiser runs from June 1st to Oct. 1st, 2022. On or around Oct. 2nd, staff will put all participant's names into a bowl and draw a random winner. 

Questions? Contact Kevin Strauss at kevin@cleanriverpartners.org
Sign up to get the latest in our monthly newsletter, Cannon Currents.
See Our Upcoming Events!
Check out our monthly calendar and our Events Page here to see what we're up to.
Our Video of The Month
Check out this video produced by Clean River Partners and the City of Northfield with advice on how to conserve water in your home!