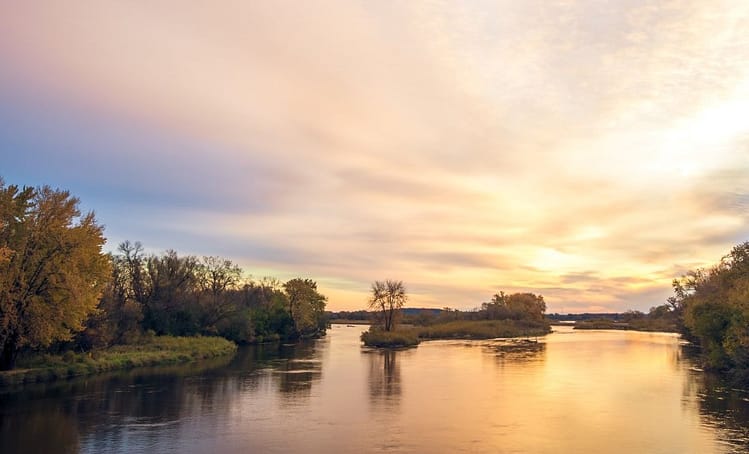 Our Mission

We inspire people and organizations to value, protect and improve the Cannon River Watershed's land and water.
Our Vision

A community that creates and protects a watershed with healthy soils; drinkable groundwater; and clean, fishable, and swimmable rivers, lakes, and streams.
Our Values

Resilience – Improve the sustainability of the watershed, leaving the soil, water, and communities better prepared for the impact of climate change and other future conditions.

Equity – Work toward meaningful involvement and equitable access of all watershed residents to a clean, healthy world.

Engagement – Provide opportunities for all stakeholders to engage in actions that protect and improve the natural systems of the watershed.
Our History

In 1990, a group of Northfield area citizens founded a group called Cannon River Watershed Partnership. Since then, we have inspired and partnered with local people and organizations to value, protect, and improve the Cannon River Watershed's land and water. In 2015, our board structure changed and following that came the vote to also change our name to Clean River Partners. We have a strong foundation for our non-profit and look forward to the future and even more positive change.
Our Staff
Working with Clean River Partners
Job Openings
Conservation Program Assistant
This position assists in Clean River Partners' conservation program in a number of in-field and in-office ways. Primary duties will include planning and conducting outreach that educates landowners about habitat protection and restoration opportunities and planning and supporting educational events for farmers and non-farm landowners to implement conservation practices that are profitable and benefit the water, land, and climate. If you are highly organized, passionate about the environment, and want to support communities that improve our land, water, and climate, this is a great role for you!
To apply, send a resume, cover letter, and the names and contact information of three professional references to Jennifer Tonko at jobs@cleanriverpartners.org. Review of applicants will begin September 29, 2023, and continue until the position is filled. Clean River Partners is an equal opportunity employer.
Students Work & Internship Opportunities
Northfield is home to two colleges, St. Olaf College and Carleton College, and Clean River Partners is proud to work with both in many capacities. Clean River Partners sponsors academic year student work positions at both colleges and regularly hires summer interns to support our work. These opportunities are only open to current students, so please visit each college's respective job board posting for more information. Questions? Contact Jennifer Tonko, our Executive Director, at jennifer@cleanriverpartners.org or (507) 786-3913.
Strategic Framework & Community Impact Reports